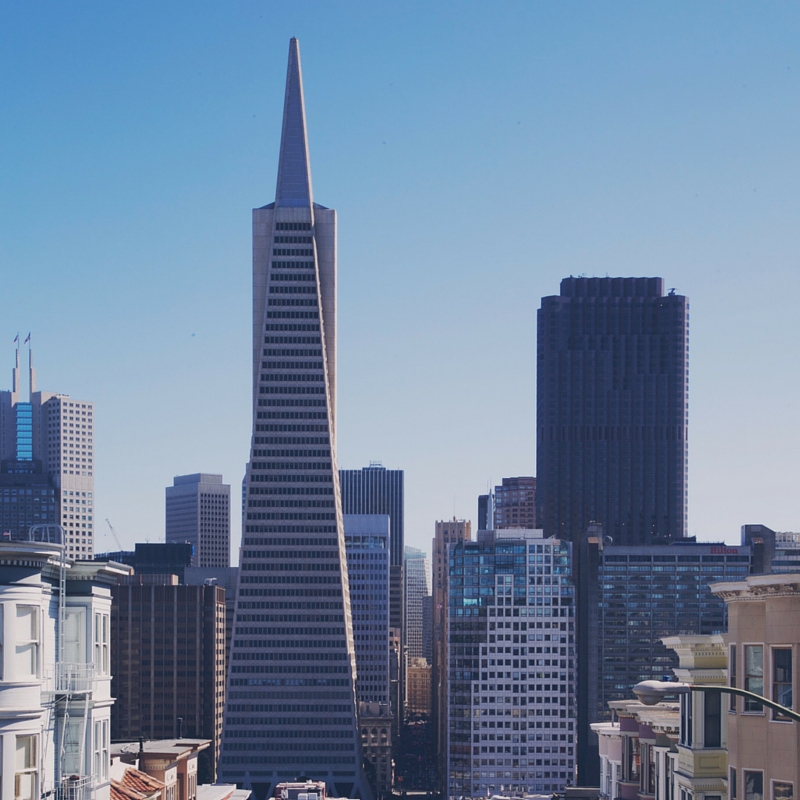 Evolution is not a competition between ideas, but between humans and systems based on such ideas. An idea does not survive because it is better than the competition, but rather because the person who holds it has survived! Accordingly, wisdom you learn from your grandmother should be vastly superior (empirically, hence scientifically) to what you get from a class in business school (and, of course, considerably cheaper). – Nassim Nicholas Taleb (Antifragile: Things That Gain from Disorder)
Perhaps— thus [Socrates] should have asked himself— what is not intelligible to me is not necessarily unintelligent? Perhaps there is a realm of wisdom from which the logician is exiled? Perhaps art is even a necessary correlative of, and supplement for science? – Friedrich Nietzsche, The Birth of Tragedy
What's interesting to me about successful people is that they're universally unable to successfully explain why they're successful (though they try – see the telological fallacy).
Roger Federer is an incredibly successful tennis player. In the domain of tennis, few (if any) players in history match his ability to achieve his desired outcomes – namely win a lot of tennis tournaments.
However, I don't think he actually understands how he achieves those outcomes. It's an incredibly complex system of his diet, training, mental preparation, technique, emotional life, and  hundreds of other factors. He's simply studied all these things extensively and experimented with them and he's intuitively grasped how to structure them in such a way that he's able to achieve his desired outcomes.
I've been cooking for myself for the past 5 years. I'm a reasonably good cook. When I'm cooking with people that have never cooked for themselves before. They're always asking me questions like how do you know how much butter to put in the pan? or how do you know how long to cook the chicken so it doesn't dry out?
I always say something rational sounding, but the truth is that I have no idea.
When I want to cook something new, I can usually open the fridge and and pantry and just pull out a few things and put something together. I was making some ground beef this morning and I mixed with some chili pepper and garlic salt.
It came out really good with some dijon mustard. I'd never done that before but I was pretty sure beforehand that it would come out good.
What's interesting about becoming successful in any domain is I don't think it has a damn thing to do with your rational brain. And the more complex the domain, the more this seems to be true.
I had a friend in high school that was a really good blues guitar player.
We'd be having a conversation where he was completely rationally engaged and he'd be picking away at the guitar at the same time.
Sometimes I'd stop the conversation to say, wait, that was really good, play it again. And he'd stop and try to think what it was, but he usually couldn't. His rational brain didn't know what he had played.
As systems grow more complex, this becomes increasingly true.
People invest massively (with both time and money) attempting to understand the complex systems that impact their lives – relationships, health, wealth.
There's a societal delusion, of the Soviet Harvard variety, that if we can just understand how the systems work then we can achieve our desired outcomes. However that doesn't really seem to be the case.
A physicist can intricately understand all the physical principles behind tennis and still suck miserably at tennis. Because it's too complex of a domain, there's way too much going on for your rational brain to handle.
That doesn't mean it's worthless to try and understand how to become successful. You just have to accept that studying doesn't give you a formula for achieving a complex outcome in a way that you'll ever rationally understand.
This is so difficult for people educated  in the West to accept because up until you graduate from college, success is completely formulaic.
The outcomes are prescribed for you and the path to get there is clear. The problem with those outcomes in the far more dynamic "real" world?
They're massively overvalued and overwhelmingly useless.
This is something that I'm still coming to terms with and it's difficult for to accept because I was GOOD at being educated. I tested in the 98th percentile on my college admission exams. I got a bunch of letters asking me to mail in a $100 to join societies with latin names. (In America, this is considered impressive by your parents, relatives that send you Christmas gift cards and academics).
You know what you get for $100? Email spam and colored tassels. It's worthless and an enormous sunk cost.
Grit
The reason most people don't achieve their desired outcomes in complex fields has little to do with understanding. I suspect it comes down overwhelmingly to grit and commitment. In retrospect, that's true of the things I've failed at.
It's a balance of having a lot of good inputs and executing based on those inputs over time. And it's that last time bit that's so difficult to accept. The more complex the field, the longer that timeline is and the more difficult it is to tell if you're doing the right things. And it's the complex fields like business, relationships, and health that we all most desperately want to be successful at.
One of my desired outcomes in life is to be a good writer. In order to do that, I believe that I just have to keep doing three things.
Read a lot. Write a lot. Trust the process.
It's that last one that's just so damn hard. It also seems to be the one that separates the wheat from chaff.
Edit: Someone emailed me after this went out and I thought the brief exchange was a better elaboration of what I was trying to say here so I've copied it below:
While I would agree that Grit is the underlying key to success, I think the idea that "success" is too irrational to comprehend is a limiting belief. 

Ray Dalio says that: "Reality + Goals + Determination = A successful life" 

Even empirically, the idea that business is not definable or too complicated to explain is something I would argue against. 

Look at rocket internet or Adrian Vanzyl, Peter Theil or Elon Musk. 

The extremely successful entrepreneurs I've met clearly have a roadmap of execution and have become millionaires many, many times over. 

With success not being a one time occurrence. They are not a "one-hit wonder" entrepreneur. Those are the people I model after. 

Perhaps you need a different model for success – or you are just bad at teaching others to cook 😉
My Reply:
I would argue that what Elon Musk et all have is not an actual complete understanding of how they achieve success but a collection of mental models and heuristics that they're able to use to create success for themselves.
However, those are shortcuts that are effective for them, but I don't think would necessarily be applicable for everyone.
Steve Pavlina has a specific method of writing where he doesn't explicitly pay much attention to structure. That is, he doesn't say he pays attention to structure. Yet, his articles are well structured. Probably because he's been writing for so long that something about the way he writes subconsciously creates well structured articles.
But if you took someone with no writing experience and plugged them into Pavlina's process, the structure would suck because they don't have the same training and past experiences that exist in his subconscious mind.
I'm making the same argument for business. I believe you or I or anyone can absolutely determine heursitics and mental models for success and a lot of those, if not all, can be borrowed from existing ones. I think that's why we read people like Dalio, Musk, Munger, etc.
My argument is that are way more factors that go into the success of Elon Musk than he realizes at a conscious level.
I don't think it's a limiting belief, because in no way do I believe this means I can't "become successful" – that is be able to repeatedly generate outcomes I want. It merely means that it's rather a "becoming" than an understanding.
It's a transformation and not a rational understanding. There isn't a clear formulaic roadmap to becoming the next Elon Musk. Which for me, and I think a lot of people, is hard to accept. It's not legible and the current state of Western education fails miserably at training people to pursue illegible outcomes.
No comment on whether or not I'm very good at teaching people to cook

Did you like this essay?
While it can be hard to know exactly what it takes to get you on the path to success, building good habits is a huge piece of the puzzle.

To make it easier to get started with building your own habits and rituals, I am giving away a template of my own personal daily ritual for you to use to improve the levels of clarity and focus in your work.